Moving House with the Help of Experts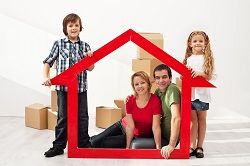 There are things we all do in life and one of those is moving home. In one form or another, whether it is just once or often, we will leave our current abode and venture to a new one. This can require a lot of work and no matter how frequently you undertake the process you will have trouble doing everything. You wish it were a simple case of throwing your belongings into some boxes, quickly putting them into a vehicle, driving to your new address and moving inside. This is a bare bones summary and doesn't represent all of the work and planning you would have to perform. Rather than worry about all this, you would rather be looking forward to the advantages your new residence can bring. You are excited by the possibilities of more space, new rooms, a style and architecture that matches your tastes, being in an area that's close to everything you require and being in a location that suits your personality and lifestyle. It's difficult to be eager about this when you know about all the work that lays before you so don't. Let Removals to Scotland handle the tough chores involved with a move by contacting us on 020 8746 9651. In no time, every task will be completed and you can enjoy your new home in Scotland.
When you give us a call, we can begin proceedings immediately. However, you may not want to rush into things and simply want to ask us some questions or request some information. Our operators have many years of knowledge and experience with the removal trade and so any details you need can be supplied from them, along with tips had guidance. They can quickly get you up to speed on anything you are unsure about and if you tell us about your move them all the better. Knowing exactly what you are doing and require such as the dates and locations of your removal, what sort of items need packing and how many are there and so on, allows us to provide you with exactly what you need. If you are interested in any of our services, we can quickly offer a free, no commitment necessary quote that will highlight our prices.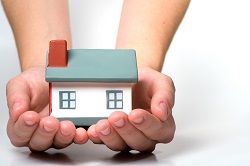 We can do many things to guarantee a successful move and it all begins with our staff. We only hire the most skilled, experienced and knowledgeable people available so that the job can be done to the highest standard. They can arrive at your home with everything they need and see to each aspect of the removal. They will begin by sorting and listing all of your goods, allowing them to keep track of them and then they can individually wrap every item and place them into suitable and strong containers. Once this has been completed, they will swiftly move everything from the building, avoiding damage or injuries with ease. Each item will be placed on one of our many vehicles and transported to where you require them. His can include our storage facilities where everything ace be safeguard for any amount of time until you request its return. Upon arrival at your new abode we will place everything inside and unpack it all, making your move complete.
This can all be applied whether you are relocating down the street or to another country, with us supplying all the additional support and services you could need for the latter. Your home is important, so let Removals to Scotland handle your move to guarantee that everything will go smoothly and successfully.