The Only Name For Great Office Removals To Scotland
Office Relocation Made Simple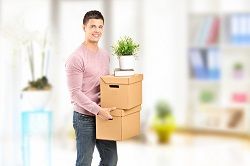 An increasing amount of London based business are moving office to Scotland, and why wouldn't they? Cheaper rents, beautiful scenery and an entire new market and three very good reasons to take your business north of the border. However the move is easier on paper than it is to do, and you need to know that you have some top quality help, that's why you need Removals to Scotland. We offer the very best in office removals and can make the process easier for you than you could ever have imagined was possible previously. Call us today on

to receive a free consultation and to find out what our commercial removals services can do to make your life simpler!
Talented And Friendly Staff
Our office relocation specialist have all undergone an extensive training process to guarantee that they are the very best in the business. We understand how stressful moving office can be, especially when you are not only moving office, not only moving city, but also moving abroad. That's why we only provide the best service in town, staffed by the best workers that you will find anywhere else. When you are moving your business to Scotland, and you need a service you can trust who will tailor an office removals service to your requirements, there is only one phone number you will ever need to call, and its

call today to find out about the services we offer.
Efficient Removals, Excellent Value
You try and be so careful with time, to ensure that everything happens when it should, but no matter how much care you put into the process, you always seem to have more jobs than you have time! Our efficient, proficient and top quality service can make all off this easier for you. When you are undergoing a business relocation and you need office movers who can do the best job quality, you need us. You'd be forgiven to think that such a service would be expensive, but this is not the case! We don't only offer the best service around, we offer the best value for money as well! Get a free quote by calling us today and see for yourself!
Careful And Speedy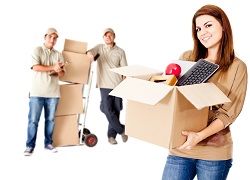 We understand the sense of urgency there is around your move, but we also understand that just because there is a rush, doesn't mean you want to sacrifice on the safety and security of your office furniture and other possessions. Luckily, with us you don't have to pick one or the other! Our office movers are the quickest and most efficient around, but they are also the most careful. We understand how important it is that all of your belongings arrive in your Scotland office in the same condition that they left London in, and we will make sure that this is exactly what will happen! For attention to detail at a speed that will amaze you, you need us!
Call Us Today For A Deal You Won't Believe!
For office removals services that will offer you the value for money you need, the quality you desire, the care you want and the speed that you are looking for, pick up the phone and call Removals to Scotland today. We know how important every aspect of our service is to you, and we know that you only want the best. Our reputation speaks for itself, all of our customers are 100% satisfied with our service and we have no doubt that you will be as well! When you are relocating your business to Scotland, and you need to know that every aspect of your commercial removals will be covered by a company that you can trust, make a phone call to

!