Every Service for Every Removal Need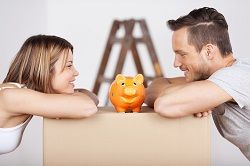 In on order for a move to Scotland to be successful you dedicate many long hours to overcome every part of the process. You can't skip or rush any part because it can lead to problems later on such as delays, lost or damaged belongings, injuries, nowhere to keep your goods between the transition and more. Getting everything you need, writing up a schedule, bookings services and so on, coupled with packing each and every thing you own and then shifting items and furniture, transporting it, and then doing everything all over again at your new address doesn't sound like an attractive prospect. If you want to circumvent all this, then all you need to do is request the help of Removals to Scotland. We can do absolutely everything necessary for a successful move and begin proceedings when you count us on

.
Our services begin as soon as you call us. We have operators who have helped many people over the years standing by to assist you with whatever you need. You may be unsure about the move or require more information and so our staff can fill you in on everything you need to know and answer your queries. If you want to make things easier for yourself we can give you tips and guidance on how to tackle each job, allowing you to gain a greater understanding of what has to be done. If you give us the details about your impending removal, such as telling us where you are moving to, what sort of items will be transferred, how long you have to do everything, etc, then we can make sure our info is applicable to you and it can help us when we recommended services to you.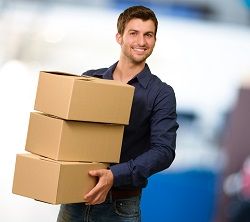 If you want your move to be swift, safe and successful all you have to do is request any of our services. You can select then ones you need, such a transport or packing, but we can do the complete thing, meaning that each facet of your move will be taken care of by professionals. Price won't be an issue because at any time we can supply you with a quote that enables you to see our fees in detail and we are confident you will be happy with them. The assessment won't cost you a thing and you do not have to commit to it unless you are happy to begin proceedings.
Packing and item and removal are the two key steps that we can tackle for you. We can send an elite team, equipped with various tools and materials, to your address and they will begin the packing process. They will sort all of your goods and make an inventory, preventing them from being lost. Similar items will be grouped together and wrapped in suitable materials. They will then be placed into a container that complements them and then sealed and labelled. Furniture can be a real chore to move but our team have the strength and technique to do it safely and without difficulty. Everything will be placed onto our well-maintained vehicles, which then allows us to transport your goods to where they are ended. This can be your new address or to our secure storage facility. If you leave your goods with us we will, do everything it takes to keep them safe.
Removals to Scotland can do all of this, as well as assist you with office and international removals, offer a Man and Van service and much more so contact us to find out everything we can do for you.