A Man With Van Service To Make Your Move To Scotland Simple
Man With A Van With A Difference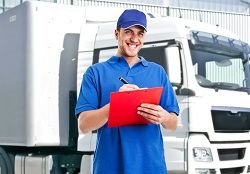 There are stereotypes and assumptions that are inevitably attached to man and van services in London. At Removals to Scotland, we are working hard to change these expectations and alter the reputation of these very useful services. The way we are doing this is by providing the very best man with van services to those who have taken the decision to embark on the life-changing move from London to Scotland. When you use our services, you will find friendly, professional, and efficient service at a price you can afford. Call today for a free quote and find out what we can offer you and how we are changing everything that you previously thought about man and van services!
The Finest Staff In Town
Those we employ to handle our man with a van services are the very best in the business. With attention to detail that is only matched by their proficiency and efficiency, they can make your removals needs go by more smoothly than you could have ever previously thought possible! When you are relocating to Scotland, and you do not have need for a large removal vehicle, call us on

and we will provide you with the best van and man service available anywhere else in London, for value for money that you will not believe. We are the removals service that just keeps on giving, so take advantage of what we have to offer today, you won't regret it!
Affordable And Professional Services
Moving house is not a cheap experience, relocating to Scotland can be very expensive, when you are doing both at once the costs can mount up very swiftly! Any opportunity to save money is much appreciated, but at the same time you do not want to run the risk of sacrificing on decent service, especially when the safety of your most valued possessions is at stake. Luckily with our man with van services, you don't have to choose! We provide the best services you will find anywhere, but we will also not be beaten on price. To experience the best of both worlds, call our office today on

and talk to an expert to find out what our services have to offer.
No Stone Unturned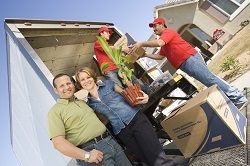 We are not happy just to provide a service that matches up to any other, we want to provide the very best man with van service that there is. We've never been content to just settle in the middle of the pack and that is why we have built up the reputation we have. You will not find attention to detail that matches ours anywhere else. We care about you, we care about your removal needs and we care about providing top-quality services every time you call. When you are dealing with us, you can always know that you are dealing with a company who will put your needs first every step of the way.
Call Today And Put Your Mind At Ease
We understand how stressful a move can be, especially when you are moving abroad as well as house. If you want to ensure that your move to Scotland goes off without a hitch and that your move will be handled by a removal van and man service that will listen to your requirements and tailor a service specifically designed to your individual needs, then you need to call Removals to Scotland today! Don't let fears about what could happen worry you any longer, pick up the phone now and dial

. The expert on the other end of the phone will put your fears to rest and provide you with a service that will make your move feel smooth!