Packing Services to Safeguard Your Goods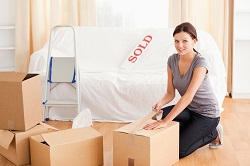 Packing your goods can be seen as the job associated with a removal. At first you may you think you can plan and book everything you need, carry every object, transport your goods, etc, without a problem. However, packing will take a long time and it isn't enough to just jump right in and start throwing things into boxes because this can later result in lost or damaged goods, injuries when you carry an improperly filled container and more. Beforehand you will have to estimate how much wrapping and how many boxes you require and sort all of your objects so that similar items are stored together. Then you begin wrapping each thing in its own materials and carefully place them into a box, making sure everything is properly arranged and the container isn't overfilled. This can be more difficult and prolonged than you expected and dedicating too much time to this can result in other aspects of your move suffering. Luckily, Removals to Scotland prides itself on its packing service and so if you want any help, call us today on 020 8746 9651.
We won't start by advertising our services and trying to get you to sign a deal but instead ask you what you need. If you are looking for some advice, guidance or information then let us know and we can fill you in on everything. If you're unsure how to go about it or you don't know where to acquire the materials you need then we can let you know and answer all of your questions. The more we know about your move, such as how many objects you are handling, what type of things they are, how much time you have, etc, then the better we can give you the support you truly require. Our operators have gathered a large amount of knowledge about the moving trade and so with them at your disposal you can't go wrong.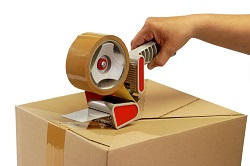 This isn't to say that we don't have many services that can see your packing taken care of swiftly and successfully. We employ many skilled people who can be at your home in no time. They are qualified and dedicated and so will work hard until the last thing you own is secure in a box. They will begin by arranging things so that sharp objects are kept away from clothes, heavy things kept way from fragile goods, etc. Then they will make an inventory to prevent things from being lost of left behind. Next, they will use bubble wrap, polystyrene, tissue paper and more to give your belonging the layer of protection they need before they are placed into suitable and secure containers. Nothing will be over packed so they will always be easy to carry and they will be labelled so we know what's inside and where it is going.
Furniture is the next part of the process and it can be tricky. Large goods can be a nightmare to fir through doors and carrying up/down stairs, but our team can handle any large goods efficiently and without problems. They may disassemble some goods so that they can be transported easier, but our staff won't do this without your permission and will rebuild it later. These and the boxes will be placed onto out vehicles, taken to where you need them, and then we will unload everything and carry it to its new location.
This is just a glimpse at what we can do for you, so to find out more and request a free, no commitment quote, get in touch with Removals to Scotland today.